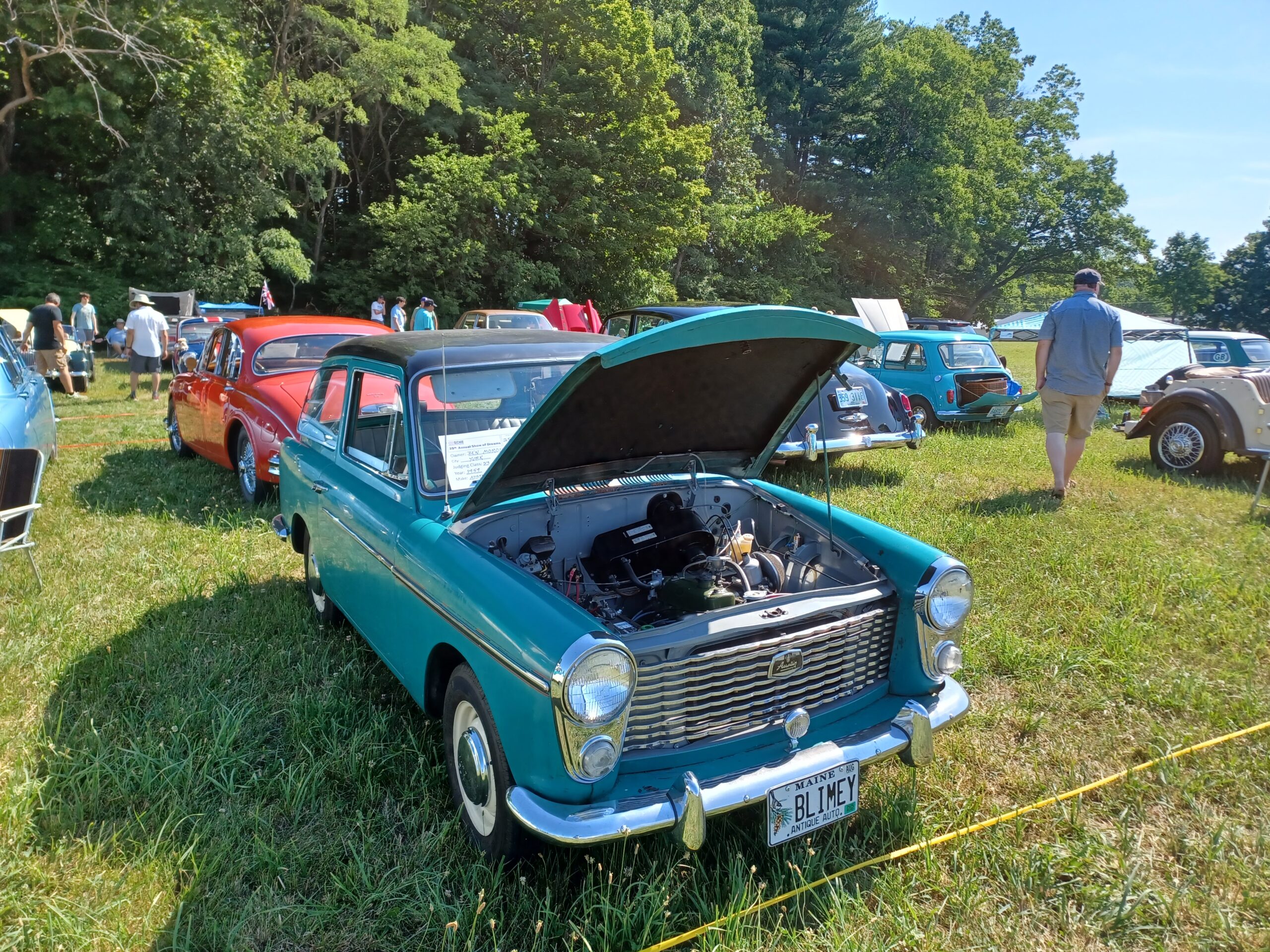 Show of Dreams 2022
Show of Dreams 2022 Success! Join our team!
Despite 96 degree heat, the Show of Dreams 2022 was a huge success with over 225 cars! Thanks to Show Directors Bob and Diana Stanley for planning a first class event, and to the volunteers that set up and broke down the show field Friday night and Saturday.
The Show of Dreams is our flagship event, and we give thousands of dollars to some great charities – we draw people and cars from all over New England. It's great to be able to enjoy the show but WE NEED YOUR HELP. 
It's no secret that we're all getting older and we have a demographic that puts BCNH squarely in the 70+ age for the membership in general. In just 5 years, we'll all be that much older. That's just a fact.
I know that there is a pocket of members that are one, maybe two generations younger – and I'm one of them – that can, and should, be out there to lessen the burden.
Join the SOD committee and be part of an awesome team!