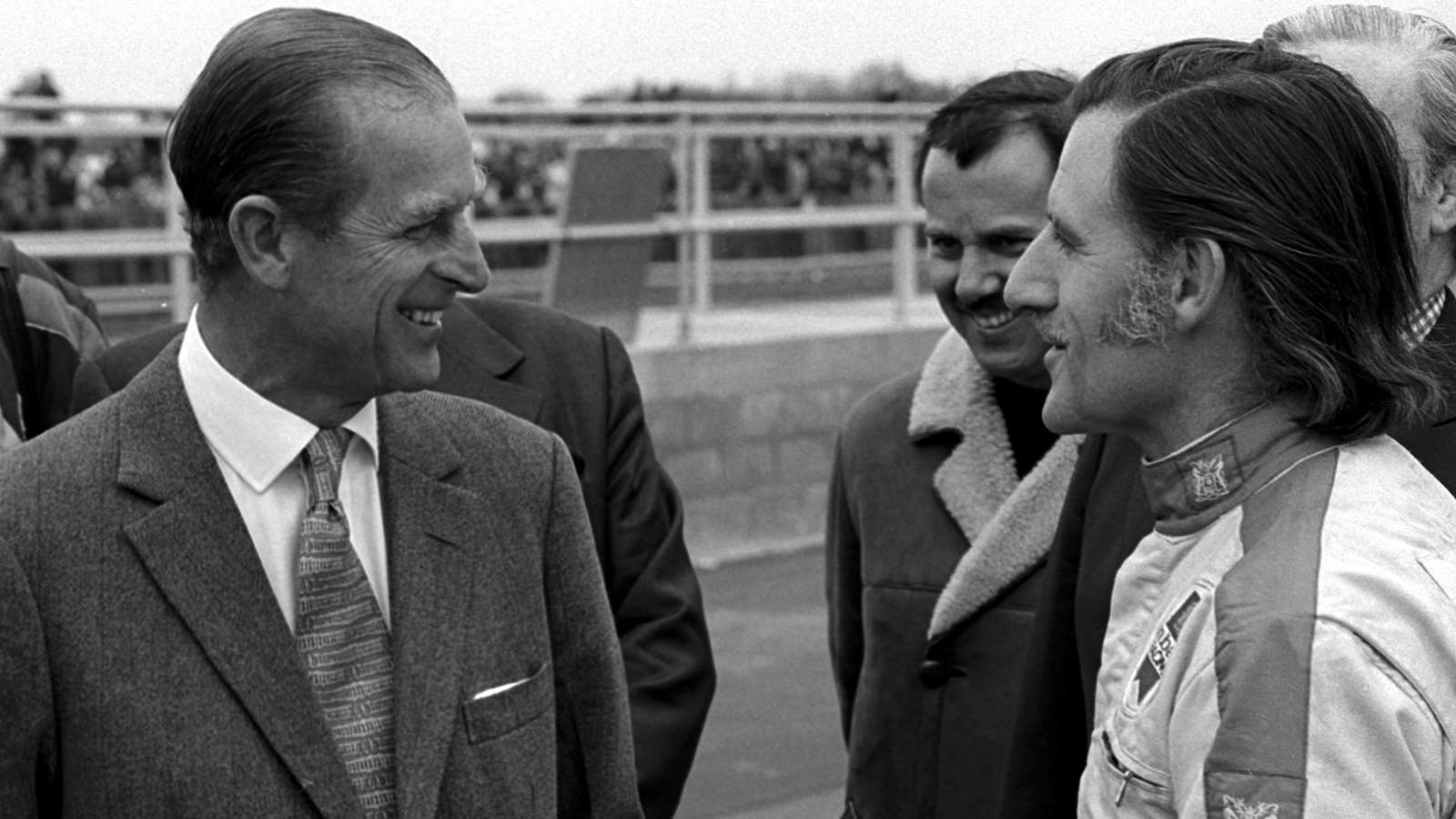 Cars fit for a Prince
Cars fit for a Prince
By Gary Axon
Following the sad passing of His Royal Highness Prince Philip late last week, the many thousands of gracious and compassionate obituaries spoken and written about the Duke of Edinburgh's long and fulfilled life have rightly highlighted his many admirable qualities, achievements and personal passions over his 99 years.
Inevitably, his insatiable zest for life, plus his sense of duty to Her Majesty the Queen, plus the Nation and Commonwealth, as her devoted husband and consort, along with his great sporting interests and pursuits, have attracted the baulk of the media's coverage and column inches, including his great love of sailing, polo, carriage driving and cricket. What hasn't really garnered much mention so far in the copious press coverage written though is the Duke of Edinburgh's great love of cars and motoring in general, with a real passion for speed as a self-delared 'petrolhead'. As a keen car enthusiast and a patron of engineering, the Prince acted as an ambassador and champion for the British automotive industry post-war, promoting the UK's motoring prowess and products to a receptive global export audience.
During the 1950s the Prince was photographed behind the wheel of a rare Jaguar XKSS and drove a classic Aston Martin race car on the celebrated Motor Circuit at Goodwood in 1953. Some years later, period images also show him chatting and joking with 1976 Formula 1 British World Champion James Hunt at the height of his competition career.
In late 1955, during a visit to Britain's then dominant car producer, BMC (Austin Morris) and its Longbridge design office studio as part of an official Factory tour, the Duke was shown a few top-secret sketches and clays of some planned future models. In his renowned forthright manner, Prince Philip commented to Austin boss Leonard Lord that he might want to get an expert outside design consultant to help out as the proposed new BMC models already looked dated and "not quite up to European competition" in his opinion, prompted by the futuristic Citroën DS that had just recently been launched. The Prince gave Lord a suggestion about who he should get as a consultant – Battista Farina at Pininfarina. Lord promptly acted on his recommendation, appointing Pininfarina to style the formal 'Farina' Austin A55 Cambridge/Morris Oxford family saloons, quickly followed by the influential two-box Austin A40 with its truncated tail (now the standard profile of all modern hatches, but revolutionary in 1959), plus BMC's popular ADO16 1100-1300 range (the UK's best-selling cars for many years), capable 1800 'Landcrab' and MG B GT.
Prince Philip also drove a huge variety of cars during various official factory visits, ranging from a tiny 1950s Fiat 500 and Innocenti IM3 1100 in Italy, through to a sporting Vauxhall VX4/90 FD and iconic Jaguar E-type and XJ-S. He flew up to Linwood, just outside Glasgow, in 1963 to officially open the Rootes Group's (later Chrysler's) brand-new Scottish production facility where the all-new Mini-rivalling Hillman Imp was being built. At the conclusion of the Linwood opening ceremony and Factory tour, the Duke took the driving seat of a Hillman Imp (registration 7425 VC) for his return trip to Renfrew airport, with Lord Rootes and Mr. Geoffrey Rootes as his passengers, driving the untested small rear-engined at speeds in excess of 80mph!
For his own personal transport, immediately post-war the Duke owned a classic MG TC sportscar which played a huge role in his courtship of the future Queen, with Princess Elizabeth (as she was at the time) commenting: "He has his own tiny MG which he is very proud of. He has taken me about in it, once up to London, which was great fun, only it was like sitting on the road, and the wheels are almost as high as one's head."
Once married and settled down, Prince Philip had a Tickford-bodied Lagonda 3.0-litre built to his personal special order, including an in-car telephone (on which he reportedly used to make prank calls to the young Prince Charles and Princess Anne when away home), plus a special vanity mirror for HRH to adjust her hat, this car winning Aston Martin Lagonda with its first (of many) Royal Warrant in 1954. The Duke personally drove this Lagonda for many years, using it to tour The Commonwealth in 1956-57 and open the M1 motorway in 1959, for example. This actual car was sold at auction in 2016, as we covered here at the time.
The Prince replaced his beloved Lagonda in 1961 with an elegant five-speed Alvis TD21 drophead coupe. London coachbuilder Park Ward built this Alvis to Prince Philip's personal specification, specially fitted tall with a taller windscreen and an electric folding hood three inches higher than standard to allow the Prince more headroom. This unique Alvis appeared on the Cartier Lawn at the 2016 Goodwood Festival of Speed presented by Mastercard as part of a special Royal Cars Cartier 'Style et Luxe' celebratory Concours display. This car is still in the Royal Collection and is based at Sandringham.
This enchanting Alvis was followed by a very special and intriguing Reliant Scimitar, the prototype Ogle Triplex GTS (Glazing Test Special) of 1965, a pioneering sporting shooting brake with a vast rear glazed area, anticipating Reliant's later influential Scimitar GTE production model, the favoured car of Princess Anne, who has owned no less than nine examples, with one still in her possession today. The Duke drove the Ogle GTS for more than two years.
Prince Philip's relationship with the small Letchworth-based industrial design specialist's Ogle continued into the mid-1970s with him using the one-off monobox Lucas Taxi electric prototype for a while as his car to get around London. He went on to 'borrow' an electric Bedford CF van-based taxi prototype for some time too.
Time spent driving these zero-emission Ogle Lucas and Bedford taxi prototypes proved the advantages and delights of using a taxi cab to the Prince, and he subsequently drove an Austin FX4 black cab-based FL2 Hirecar around the Capital for fun for some time, totally incognito. In addition to the Prince, the Austin FL2 and FX4 taxi also found favour with a number of other celebrities, owners ranging from Sir Laurence Olivier, Sid James and Stephen Fry, all keen on the vehicle's ability to negotiate London streets without attracting a second glance, this being a great part of the appeal to such high-profile drivers.
Touchingly, within a couple of hours of the sad announcement of his passing on Friday 9th April 2021, dozens of London black cab drivers made their way to The Mall, the cabbies assembling in two columns along the thoroughfare which links Trafalgar Square and Buckingham Palace, slowly convoying past the Palace to pay their respects.
After his fleet of taxis, Prince Philip settled into driving various Land Rover SUVs as his regular wheels, sadly culminating in his high-profile road traffic accident in January 2019. The Land Rover Discovery the Prince was driving at the time was on the Sandringham estate in Norfolk was hit by another vehicle (a Kia) when he pulled out of a driveway onto a busy main road, after being dazzled by the low sun. The Duke's Discovery flipped over, trapping him inside the car, and he had to be rescued through the sunroof by a passing motorist. He was miraculously unscathed, but three weeks later he ended his long driving career when he finally surrendered his driving licence, aged 97.
It is therefore fitting that the last vehicle the Duke will travel in within the grounds of Windsor Castle to St. George's Chapel on Saturday 17th for his funeral will be a Land Rover, a special adaption commissioned in 2015 and believed to be based around a Defender 130 gun carrier, painted in a traditional deep bronze green coachwork, and designed and approved personally by the Duke. Rest In Peace Prince Philip.